VEX E-Sport
PLAY, COMPETE, WIN PRIZES !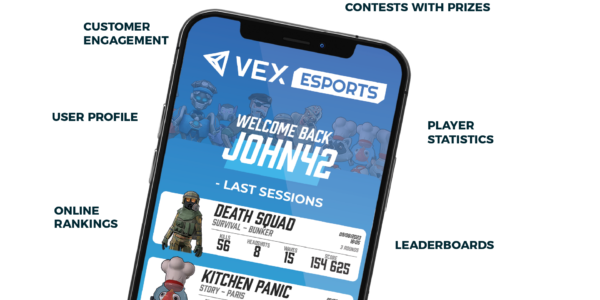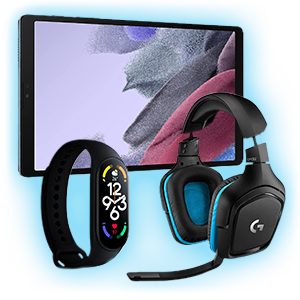 REPLAYABILITY BOOSTED BY PRIZES
Increase revenue and drive repeat play thanks to VEX's global esports contests, where players worldwide compete for enticing prizes that make them come back for more! Centers can also create local competitions, using the sponsorship system for prizes and building a vibrant gaming community.
EFFORTLESS PROMOTION
Esports promotion is completely automated, spanning from advertising on TVs to social media sharing and seamless website integration. Our automated marketing system reaches out to top players who have been defeated to make them come back.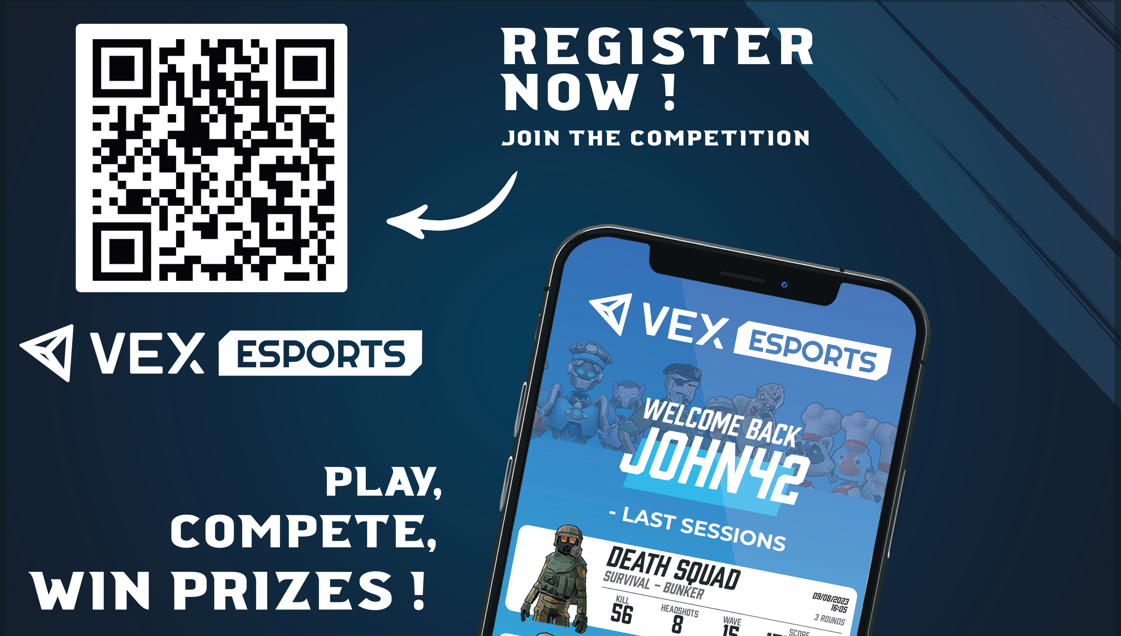 ENGAGE CUSTOMERS WITH OUR PLAYER APP
Deepen customer involvement with our player app, offering seamless
registration, stat tracking, and esports updates directly from their pockets!
CREATE  YOUR OWN ESPORT   
LEAGUE
Empower your esports vision with our comprehensive league creation tools, promoting community engagement and driving participation.
DRIVE COMPETITION WITH LEADERBOARDS
Fuel competition with global and local leaderboards, motivating players to track progress, achieve goals, and boost repeat use!