VEX SUCCESS TOOLS
SELF-REGISTRATION
The self-registration process lets your guests register an account in a few seconds. This gives them an improved and personalized experience and lets them compete in esports contests. After their play session, they receive follow-up information about their ranking and how they performed.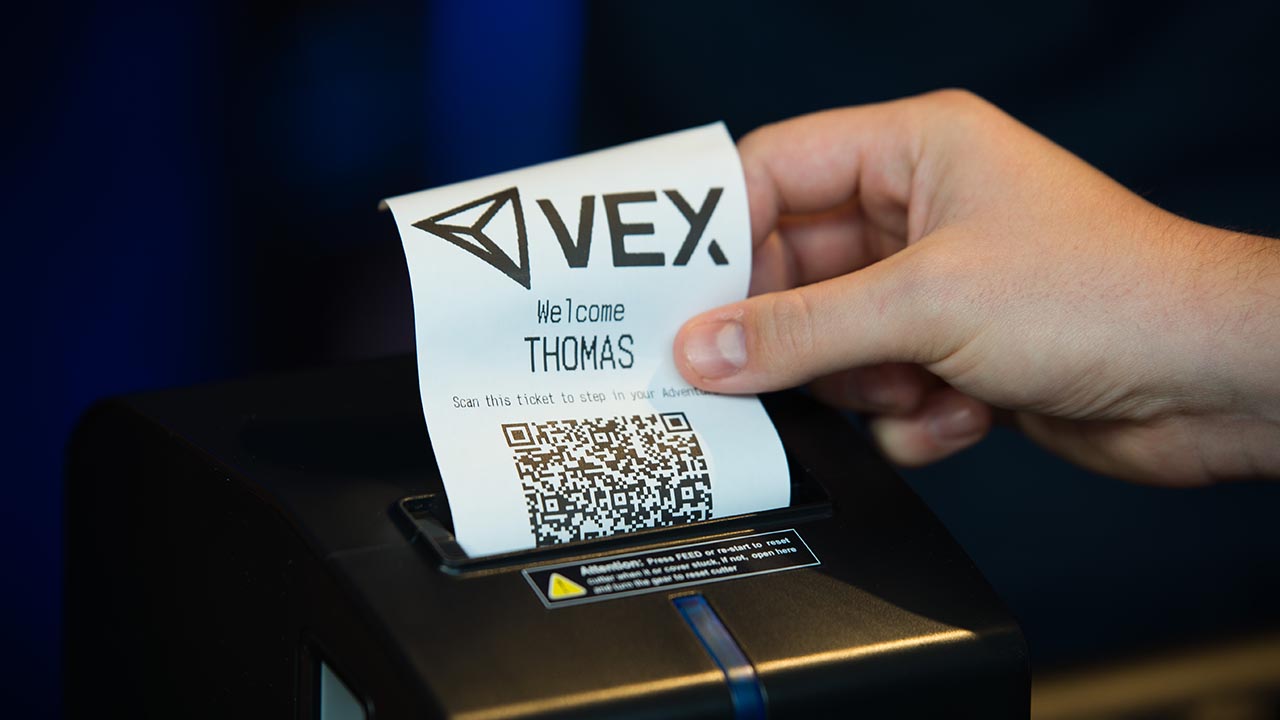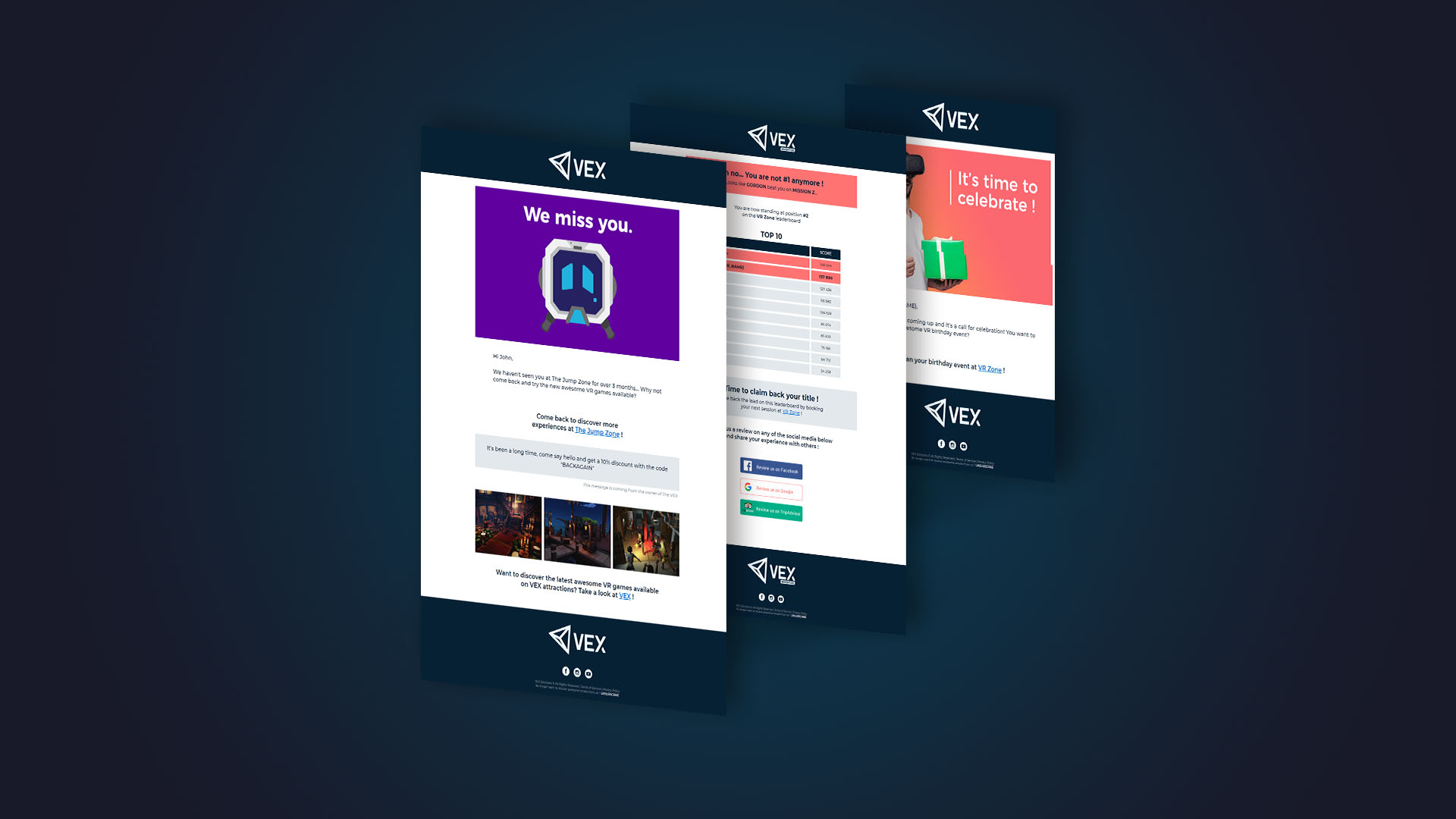 AUTOMATED & EFFICIENT MARKETING
Automate your marketing with the help of the VEX marketing suite. You can, for example, easily remind your players they can come to celebrate their birthday at your location. These emails are sent at specified timings decided by you on the VEX Partner Portal. You'd prefer to do your promotion manually? Simply use the information shared by your customers (age, email, etc.) to run efficient and targeted ad campaigns.
POWERFUL ANALYTICS
Thanks to the data shared by your customers, you can learn more about the ins and outs of your VR activity at your center. Which game is the crowd's favorite? When are guests coming in? How old are they? These are all questions that can be answered by our custom analytics package.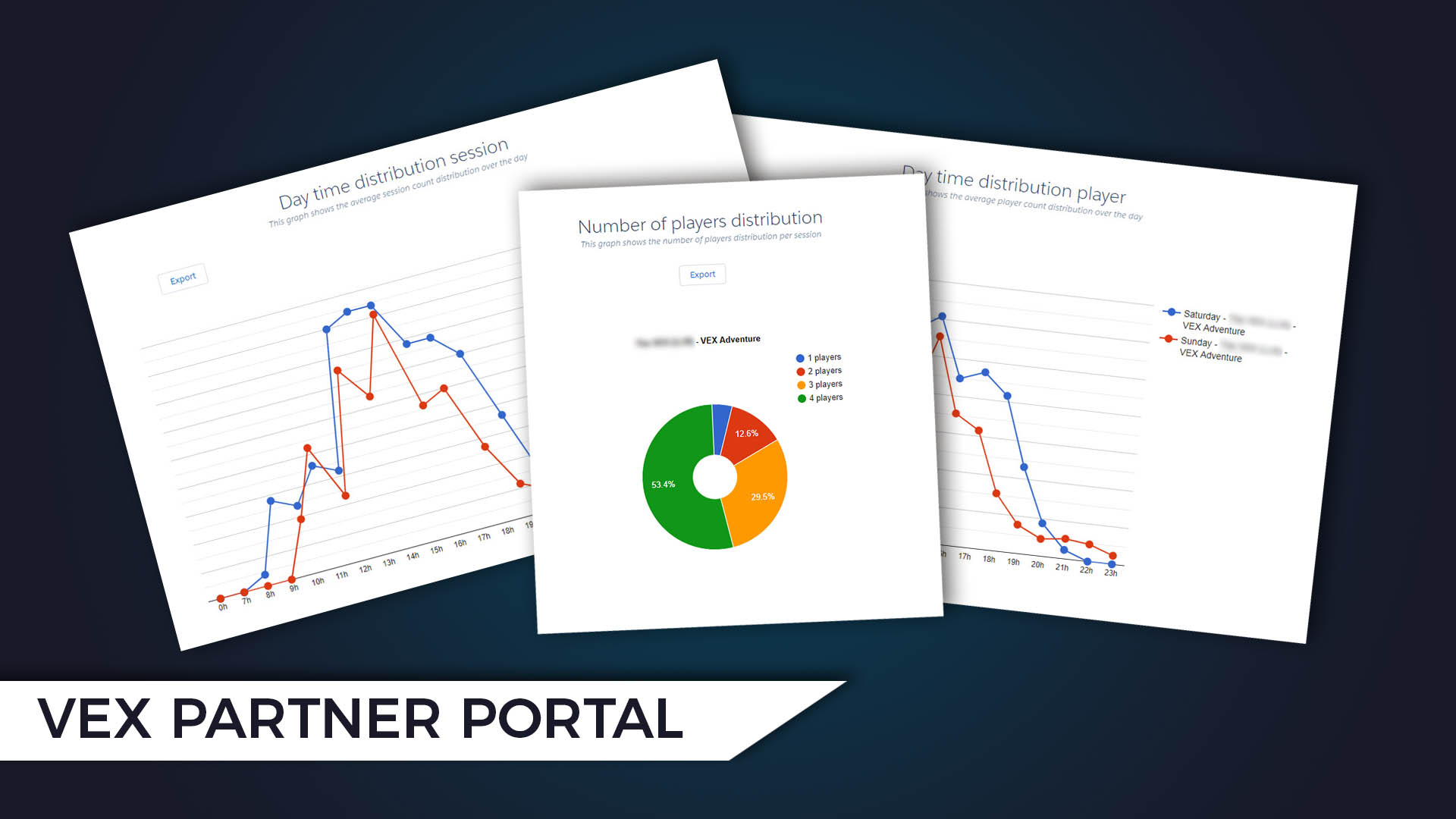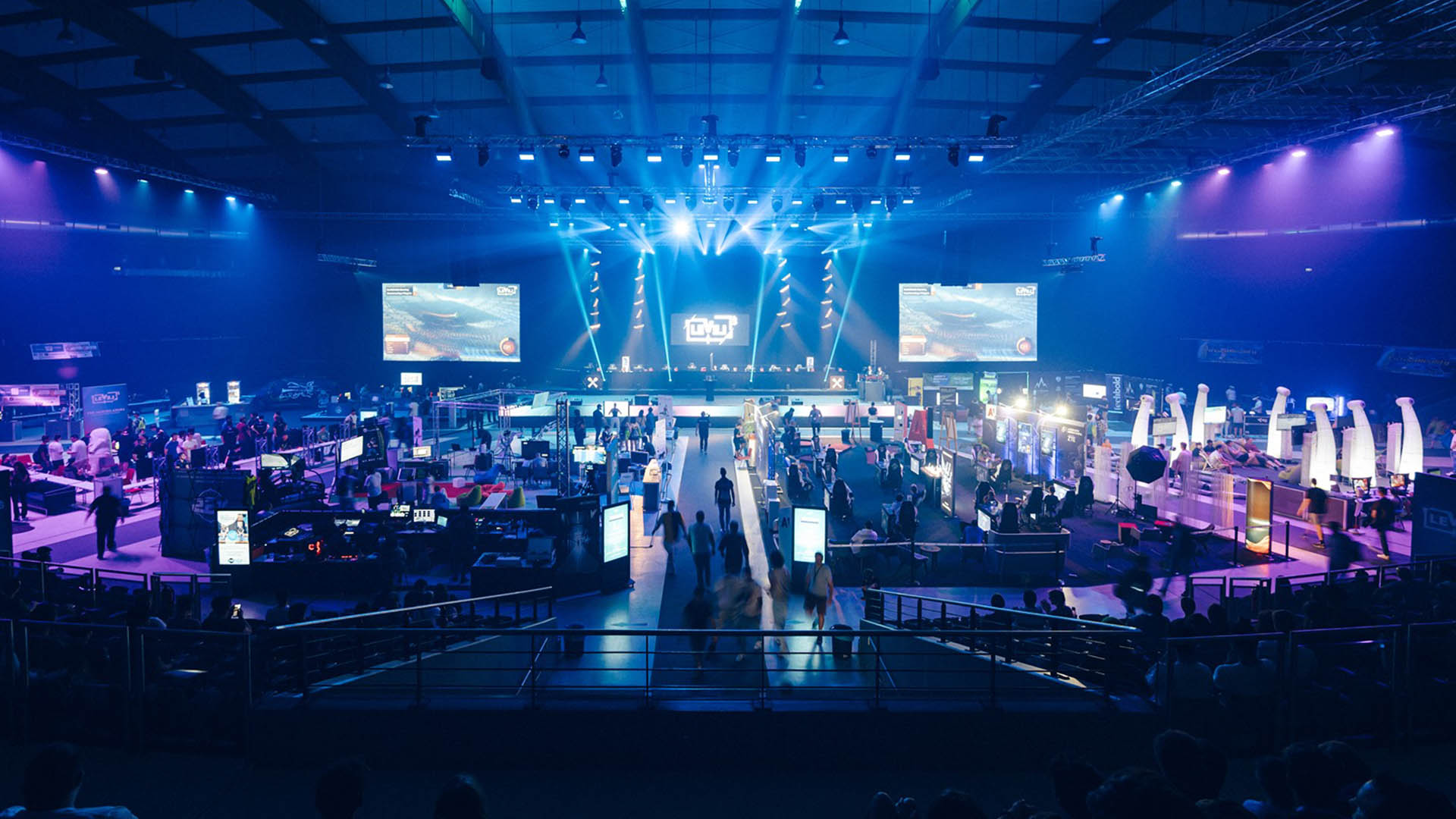 ESPORTS: CREATE YOUR OWN LEAGUE

Launch your own esports league thanks to VEX tools. Create contests with your sponsors and prizes in just a few minutes. In parallel to your individual league, VEX runs its recurrent contests with its own set of prizes. Every player from around the world is competing for the top spots each month.
AUTOMATED PROMOTION
After each session, your players can see their ranking in the current esports contest(s). If their position changes on the leaderboards they'll be notified personally. In your center, the esports contests and prizes are automatically promoted on your attraction's screens. You can also implement leaderboards and contest dashboards on your website and on any screen available at your location if you desire.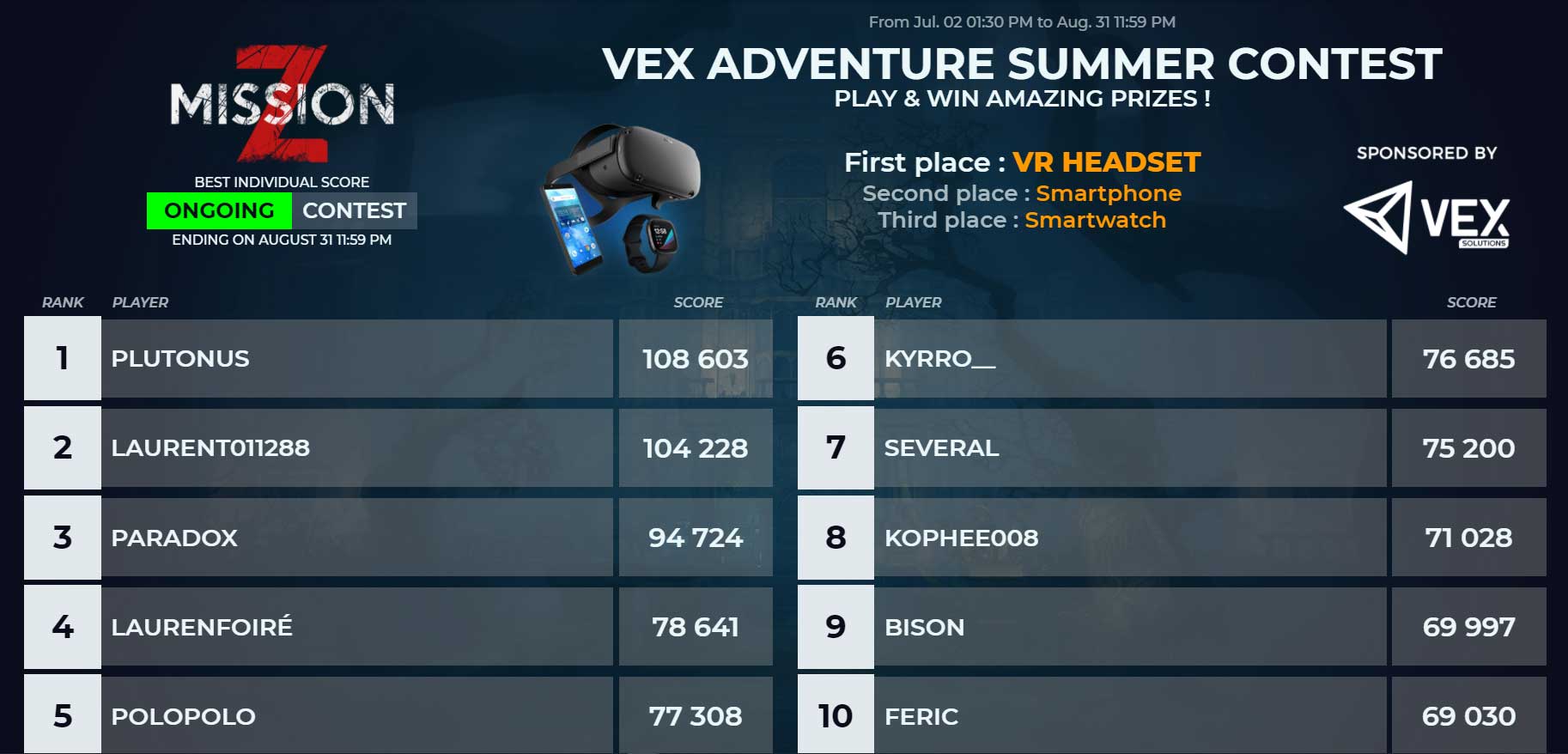 THE VEX ENHANCED JOURNEY

VEX will accompany you throughout your whole journey towards success. With the experience of operating hyper-reality for over 5 years, we will give you access to our complete and exclusive database of knowledge. You have access to a dedicated account manager, our hotline for software support, and our warranty assistance team all there to help transform your VR activity into a successful business.