VEX ADVENTURE
THE NEXT GENERATION OF VR ENTERTAINMENT
THE POWER OF HYPER-REALITY
Get people off their couches with 4D effects, free-roaming, haptics, and memorable adventures. Make them feel a zombie's bite, the burning heat of molten magma, or even the collapsing floor under their feet. Anything is possible with VEX Adventure and you're just one click away from mind-blowing experiences!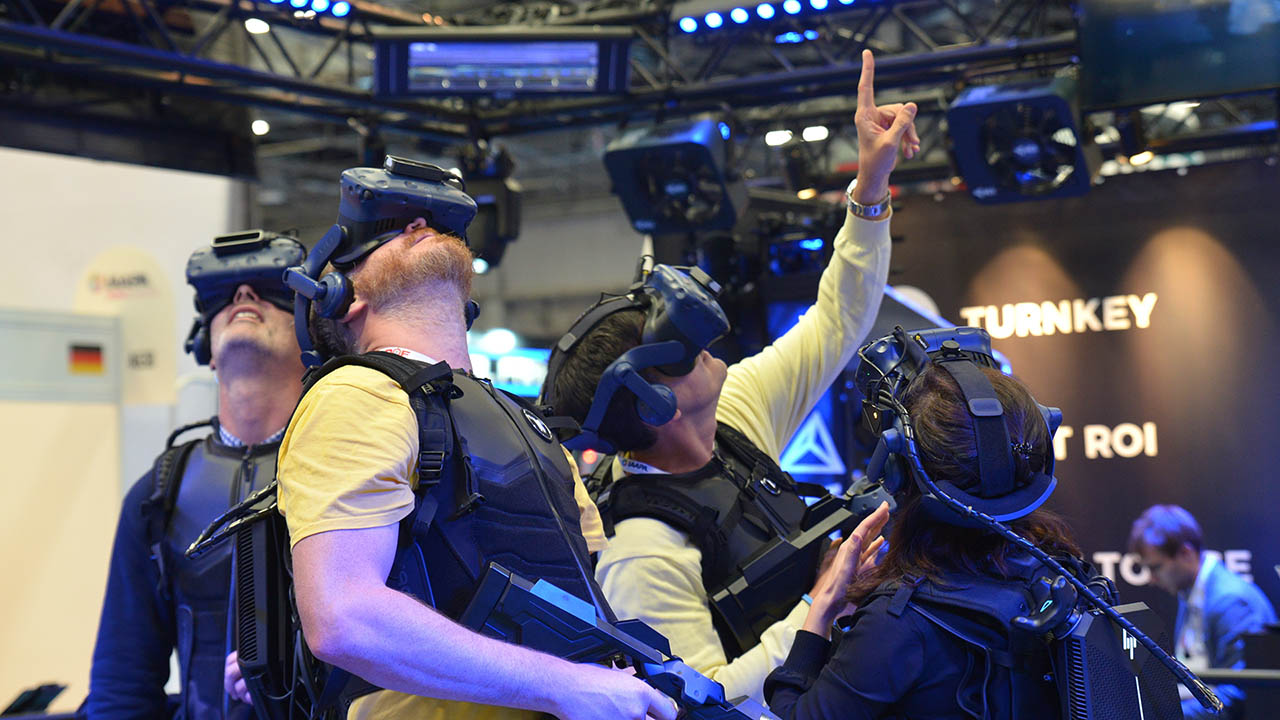 END-TO-END CUSTOMER EXPERIENCE
Deliver industry-leading guest experience from start to finish with self-registration, personalized games and follow-up information containing details about their play session. Launch your own targeted marketing campaigns with the information gathered or just let us do the work through our automated marketing tools.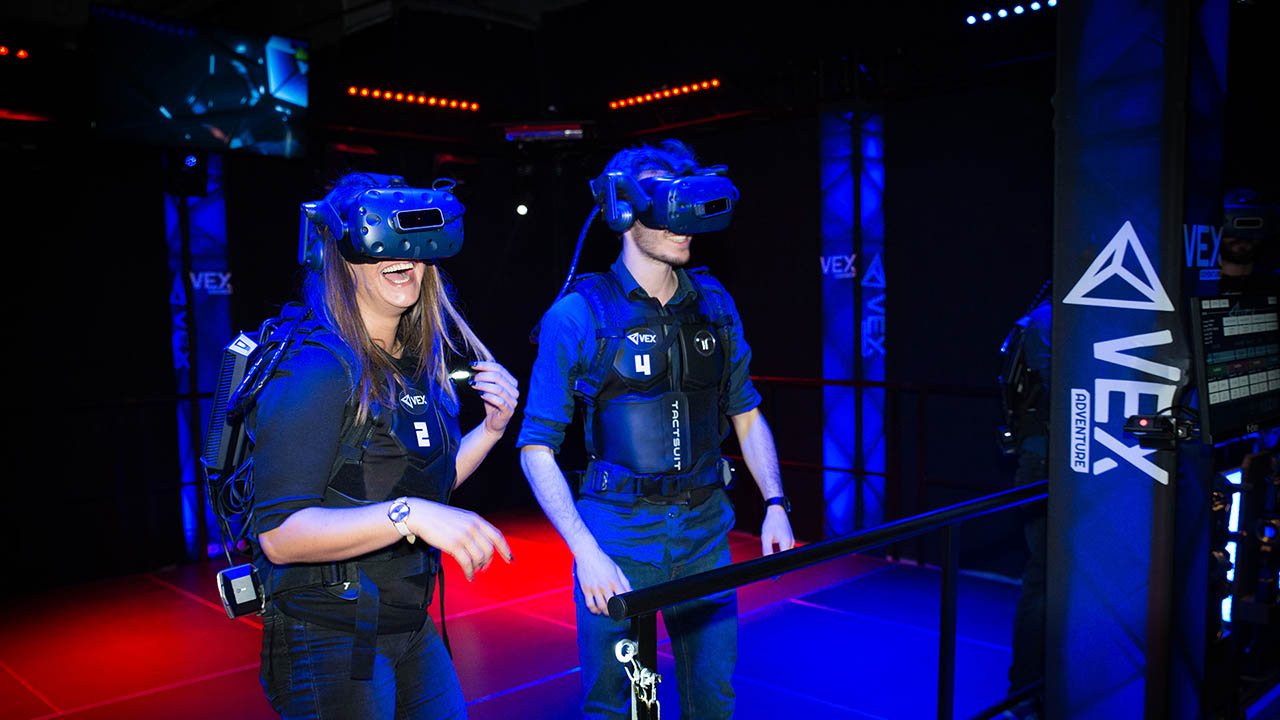 THROUGHPUT AND MODULARITY
The VEX Adventure recently received an upgrade increasing its player capacity and now accommodating up to 6 players at the same time. The upgraded system is available in different versions accounting for different budgets and space allocations.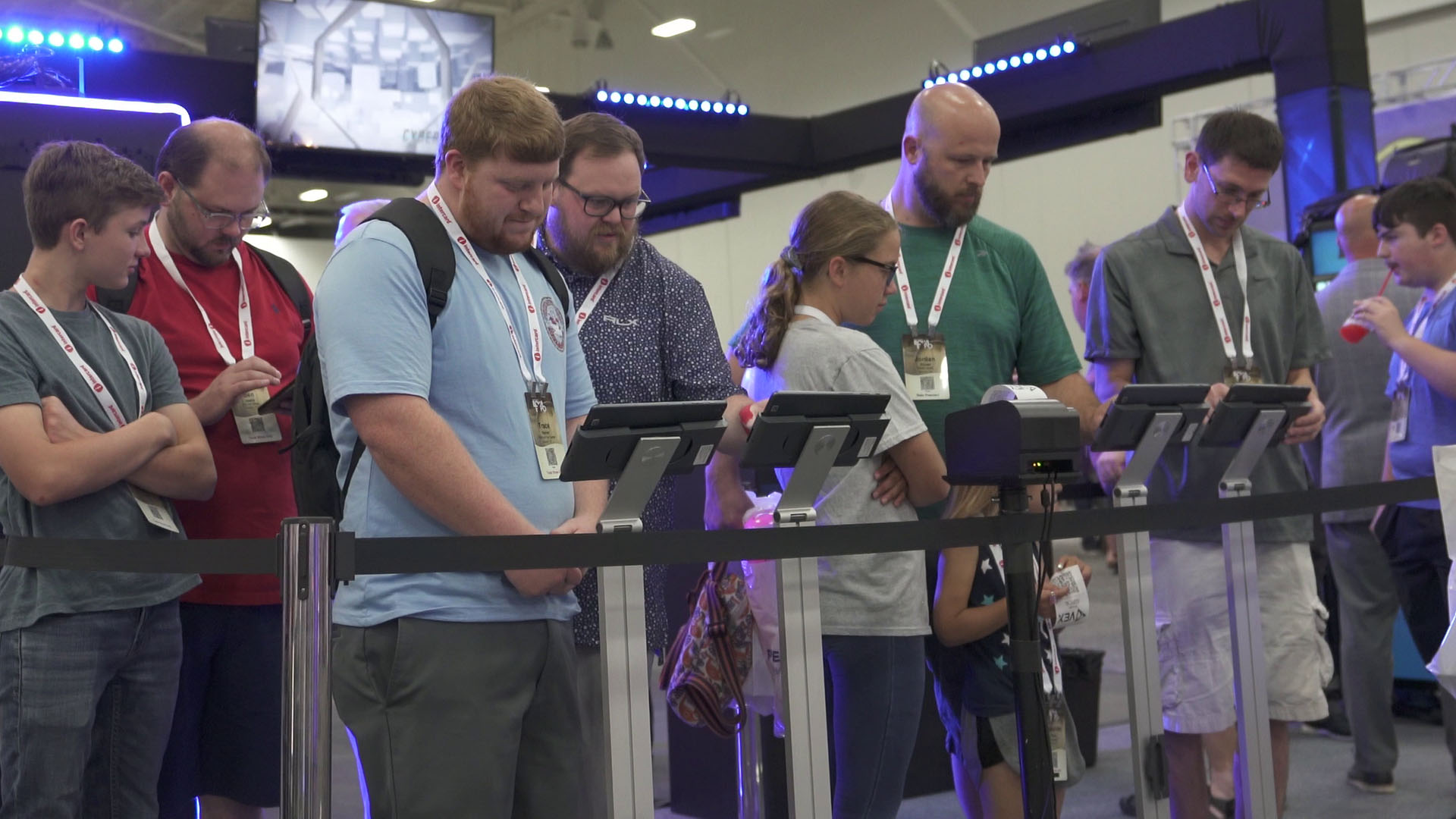 MODULAR
Different formats

Fits all budgets TRUE TURNKEY
Easy to operate

Full service FAST ROI
High throughput

Top revenue ATTRACTIVE
Great look

High-end technology CUSTOMER EXPERIENCE
Self-Registration

Analytics LARGE CATALOG
Content diversity

Complete experience HYPER VR VETERAN
4+ years of experience

Operator of FECs
OPTIMIZE THE AREA
The VEX Adventure is the only hyper-reality attraction offering free-roaming in a compact area thanks to its vibrating floor simulating hidden passageways and elevators.
FUN FOR EVERYONE
Fighting zombies with friends, exploring a temple as a family, going to space to solve enigmas… Anything is possible with VEX Adventure.
COMPLETE TURNKEY ATTRACTION
A GUIDED JOURNEY

Get access to 5 years of operating experience through our exclusive portal full of guides, tips and analytics. Use this information to attract new customers, increase your repeat visitation and maximize your revenue.

 AUTOMATION & EFFICIENCY
VEX Adventure runs its own AI-enhanced software and games. With no particular knowledge needed, one person is able to operate the whole setup, effectively cutting the costs of operation and training personnel.
TWICE THE THROUGHPUT, SAME PRICE!

Up to six players can now play at the same time, this increases VEX Adventure's throughput by 50% already. Looking for more ? You can add a second player kit to more than double it and reach up to 36 players per hour. Operation efficiency is enabled thanks to our brand-new automated onboarding with tutorials and presentation videos.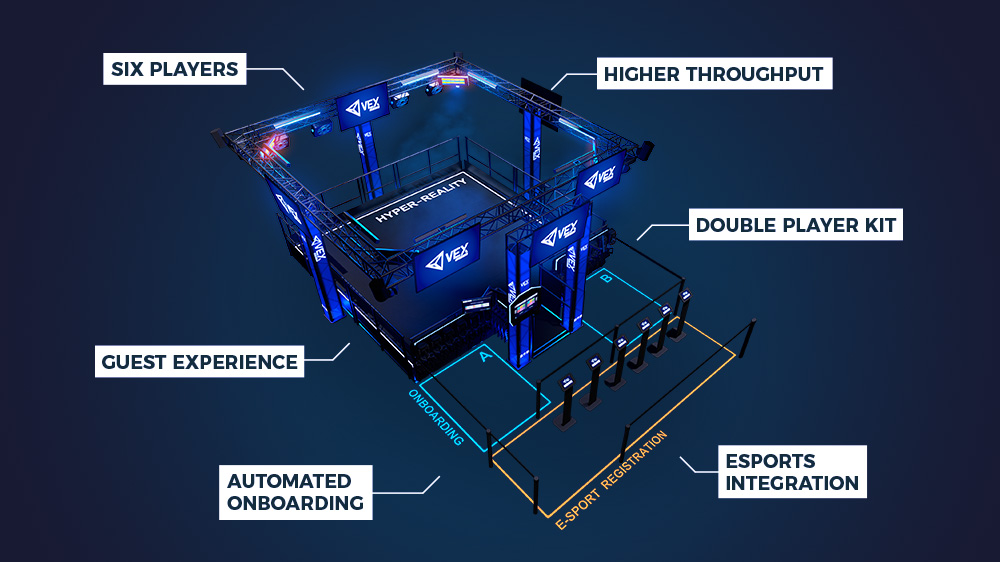 A FORMAT THAT FITS YOUR NEEDS
The VEX Adventure has never been more fitting for entertainment centers around the world. With two new formats, the best-selling hyper VR attraction becomes more affordable and more compact than ever before. This has been made possible through the use of top of the line technology in  combination with VEX's highly optimized software.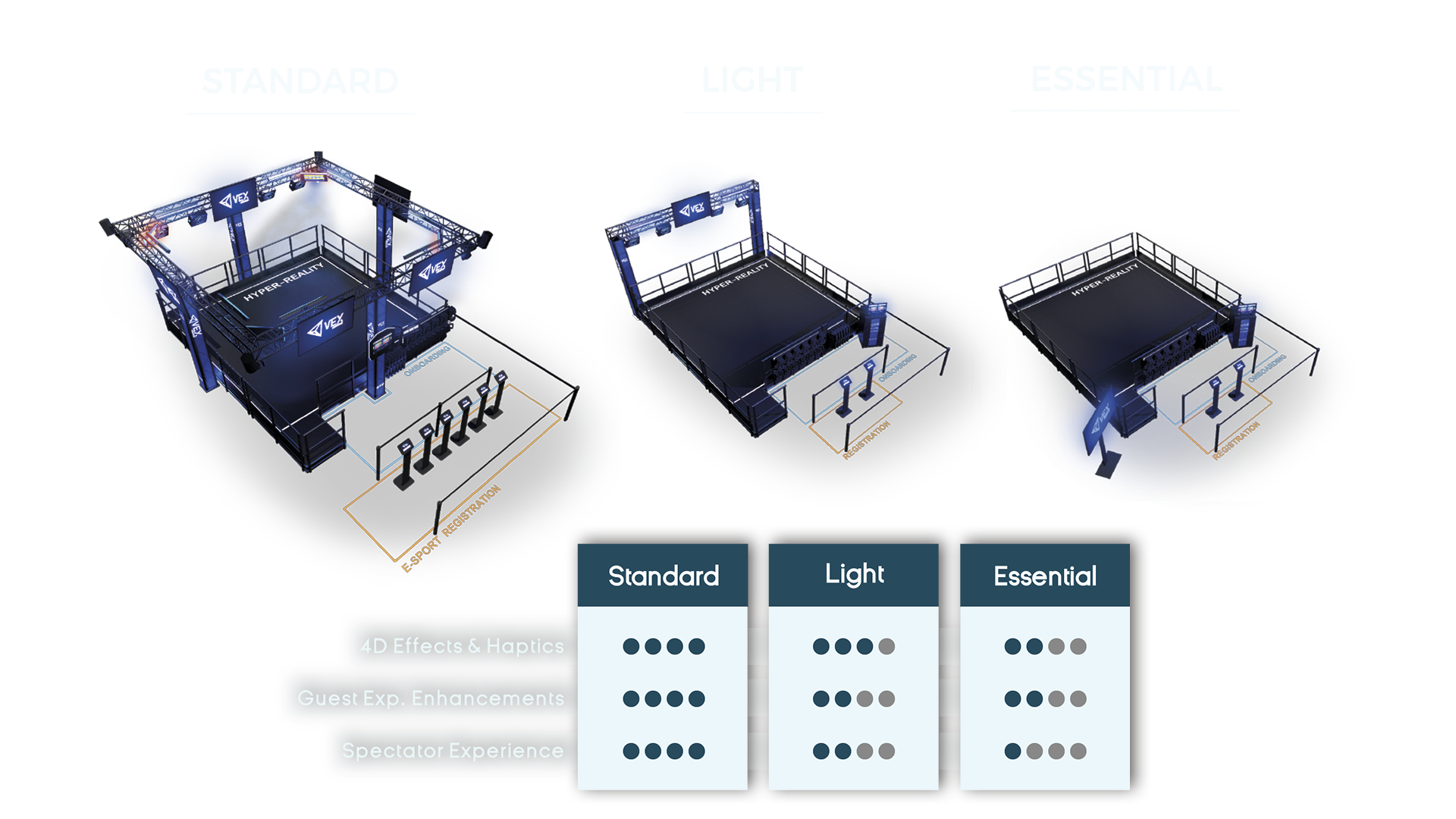 Participate automatically in VEX's recurrent esports contest with provided prizes or create your own esports league easily using the tools at your disposal.
VEX Esports is fully integrated with your customer experience. Its promotion is handled by our software inside your venue and you can also implement leader boards on your website. Your customers are automatically updated on their ranking in order to keep them engaged and foster repeat visitations.
UNIQUE ADVENTURES FOR EVERYONE
Reach large audiences and build a new customer base with a panel of different experiences suited for everyone. From zombie shooters to fun family exploration and head-scratching escape rooms, first-timers and veterans alike will find immersive adventures to remember.
The diverse VEX catalog is expanding every year with new & exclusive experiences, click to find out more!