VEX ARENA
MODULARITY & SCALABILITY
The area required to play starts at 4x4m and goes up to 10x10m accommodating from 4 to 10 players at the same time. With its smart design philosophy, the VEX Arena can accommodate columns or pillars inside the play area making it the only hyper-reality arena that will fit pretty much anywhere!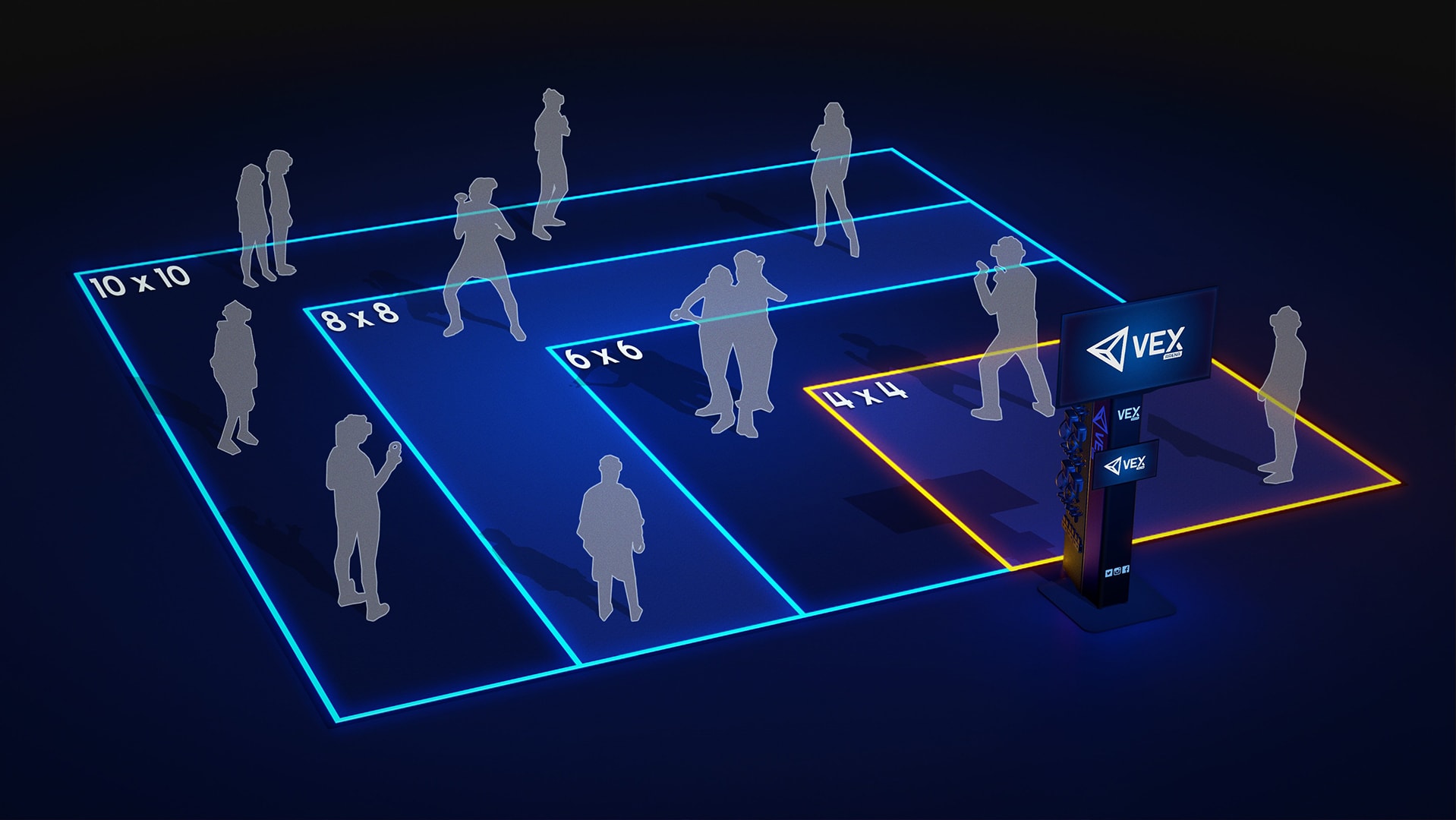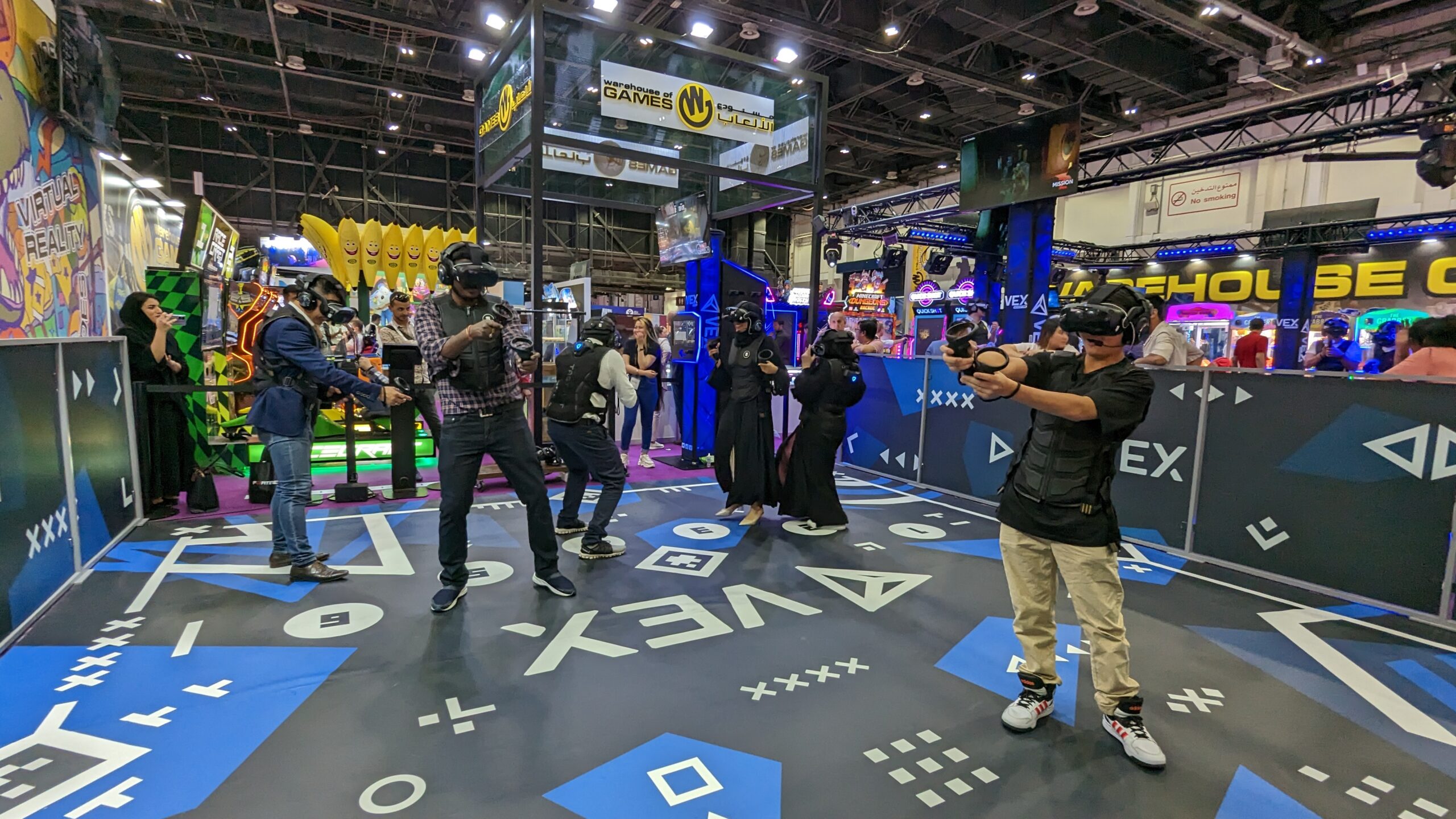 UNPARALLELED SOCIAL EXPERIENCE
One of the standout features of VEX Arena is its unrivaled social aspect. Say goodbye to isolated gaming experiences and hello to a dynamic world where you can connect and interact with other players in real time. Enhance customer engagement with our themable lobby and fun games. From Birthday Party, to Halloween and more, we'll make sure every visit is a social celebration
HIGHEST THROUGHPUT
VEX Arena reaches a throughput of up to 120 players per hour without compromising on quality. Game time is adjustable from 5 to 20 minutes to fit your needs..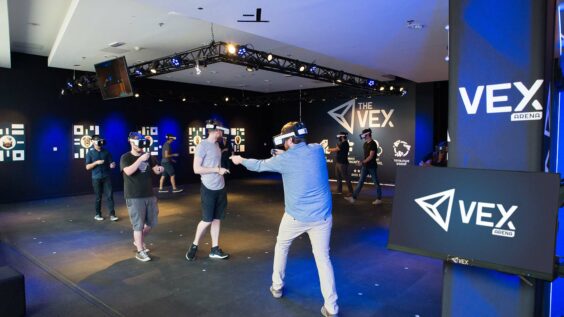 HIGH THROUGHPUT
Up to 120 players/hour

Adjustable time

KIDS FRIENDLY
Trendy games

Lightweight gear

TRUE TURNKEY
Easy to operate

Full service

MODULAR
16 to 100 sqm

Columns & Pillars

GREAT LIBRARY
Premium content

Exclusive games

AFFORDABLE
High revenue

High throughput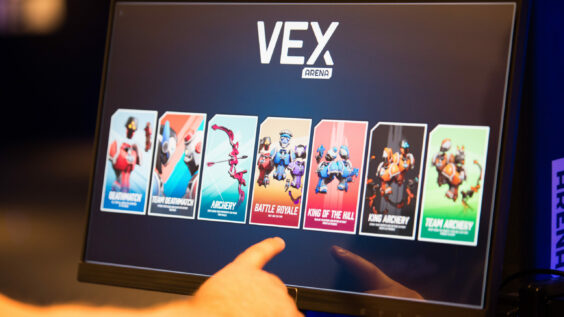 FROM KIDS TO GROWN-UPS
VEX Arena understands the importance of family-friendly entertainment. With a diverse range of experiences suitable for all ages, it offers an inclusive environment for kids. Embark on thrilling quests, solve mind-bending puzzles, or simply explore breathtaking virtual worlds from young kids to teens, families and adults.
NEW LOOK, BETTER APPEAL
Impress your customers with a modern and inviting design. The VEX Arena's trendy and eye catching appearance is designed to draw crowds to your entertainment center. Its colors and new structure help create that anchor attraction effect.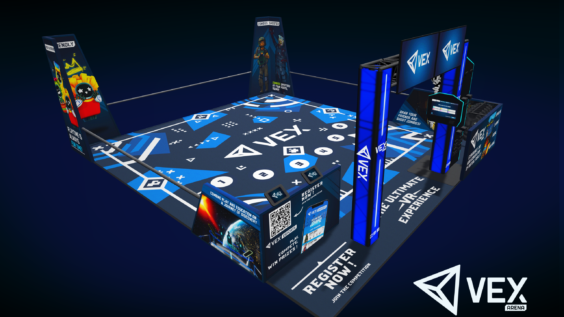 THE LARGEST FREEROAM CATALOG
SOCIAL FUN • COMPETITION • ZOMBIES
KIDS PLAYGROUND • COOPERATIVE ACTION
FAMILY SHOOTER • EDUCATIONAL

VEX Arena's catalog is growing every year with new & exclusive experiences for all ages. From small kids to adults, we provide the largest set of high quality games to maximize your audience.
THE ULTIMATE ESPORTS EXPERIENCE
Player can now engage even more thanks to our player app. User profile, stat tracking, leaderboards and contests with prizes offer the most advanced competition experience to increase foot traffic and revenue.
YOUR VR ARENA ON THE MOVE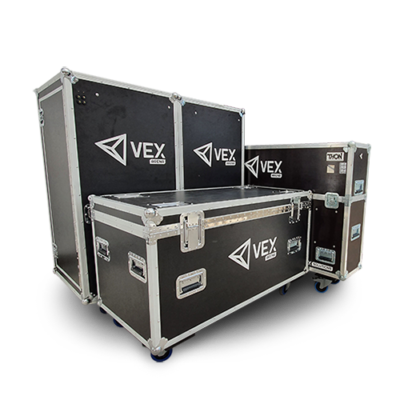 Do you want to cater to team buildings, private events, or trade shows?
Take your fully-featured VR Arena to your customers with the VEX Arena Mobile!
All the same features you expect of its location-based version are now available in a new package that enables safe transport, easy setup, and quick operation