VEX ARENA
MODULARITY & SCALABILITY
The area required to play starts at 4x4m and goes up to 10x10m accommodating from 4 to 10 players at the same time. With its smart design philosophy, the VEX Arena can accommodate columns or pillars inside the play area making it the only hyper-reality arena that will fit pretty much anywhere!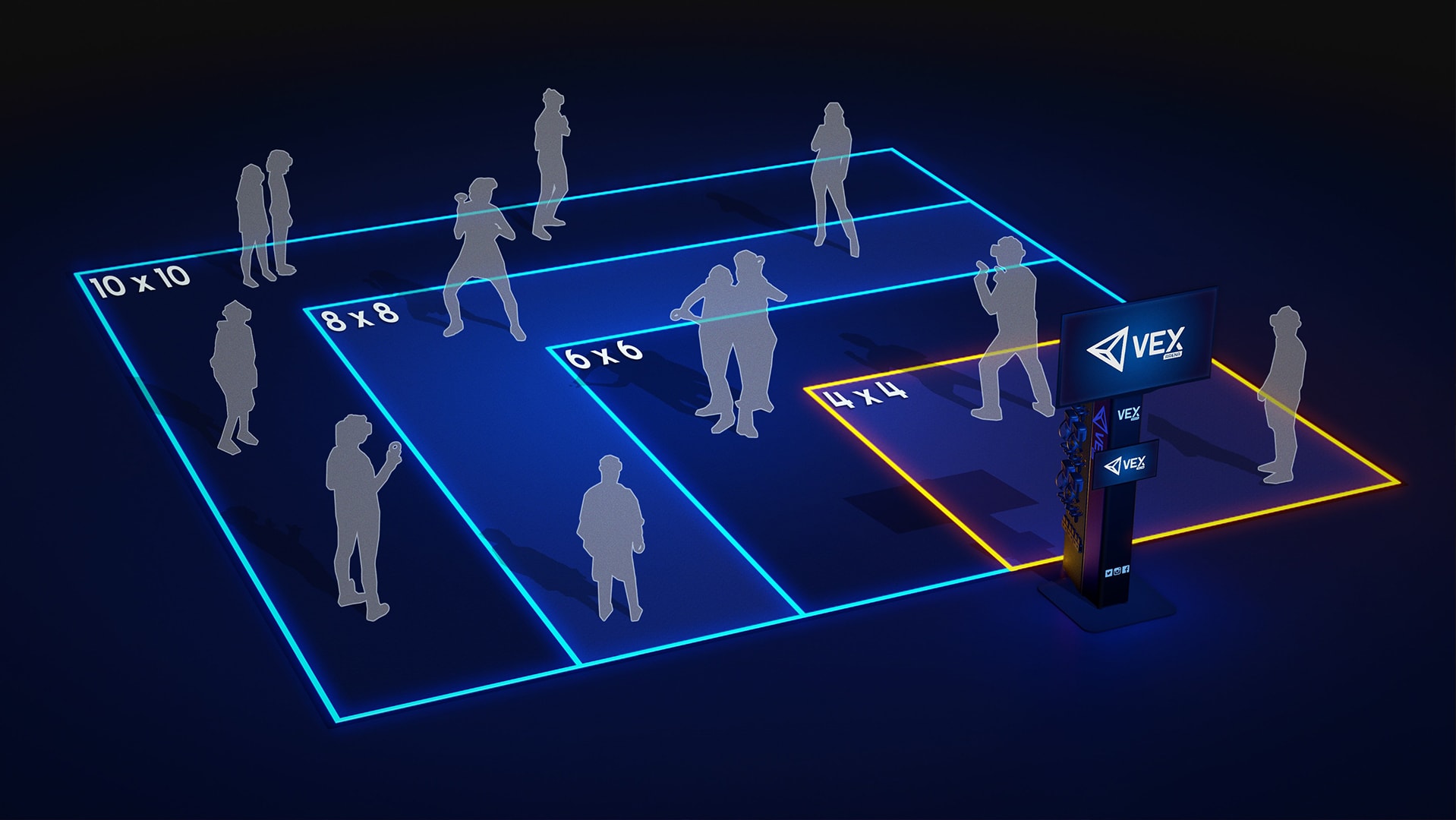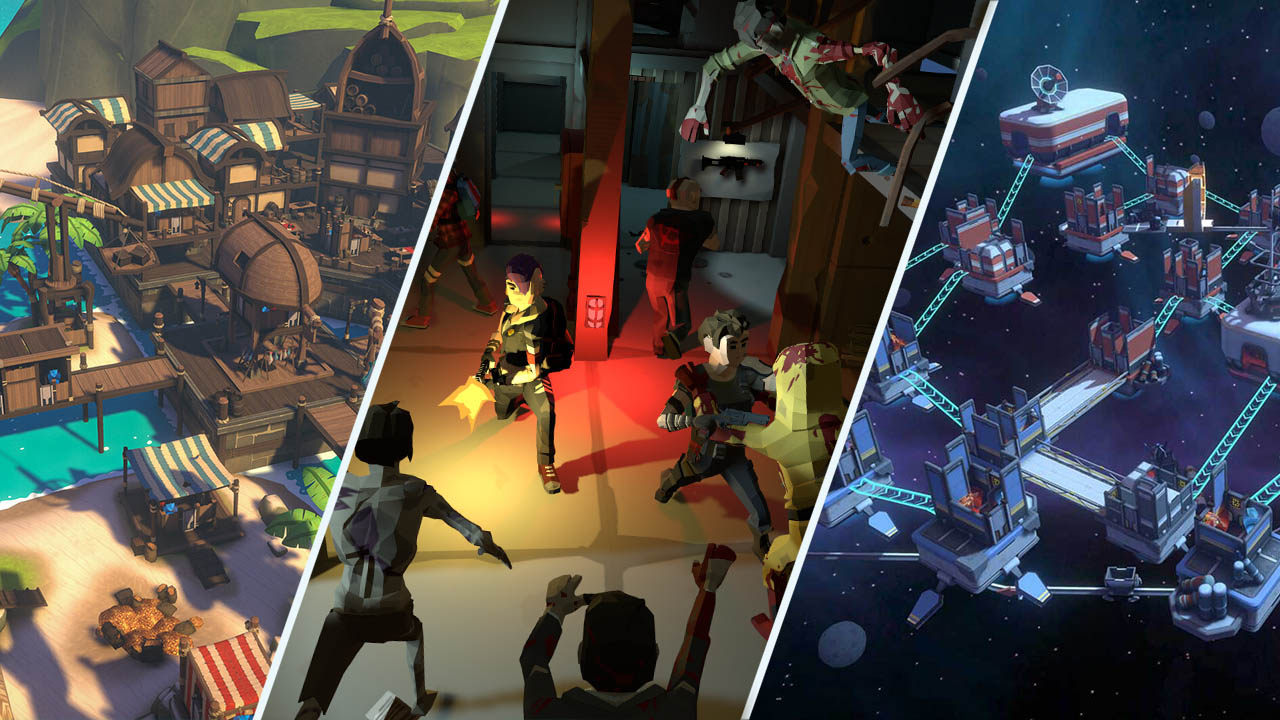 NEXT-GENERATION EXPERIENCES
Provide your customers with a unique experience in an environment where they can move freely. Group up and defend an old bunker from a zombie invasion or compete against each other to become the champion of the arena! Explore huge virtual worlds up to 2500m² thanks to free-roaming and clever design.
RELIABLE & LIGHTWEIGHT TECHNOLOGY
To ensure reliability, safety and to increase operational efficiciency, the VEX Arena comes with its own external tracking system. No need to fiddle with the technology and recalibrate your equipment daily: turn the attraction on and you're ready to play! You can now reach a throughput of up to 120 players per hour.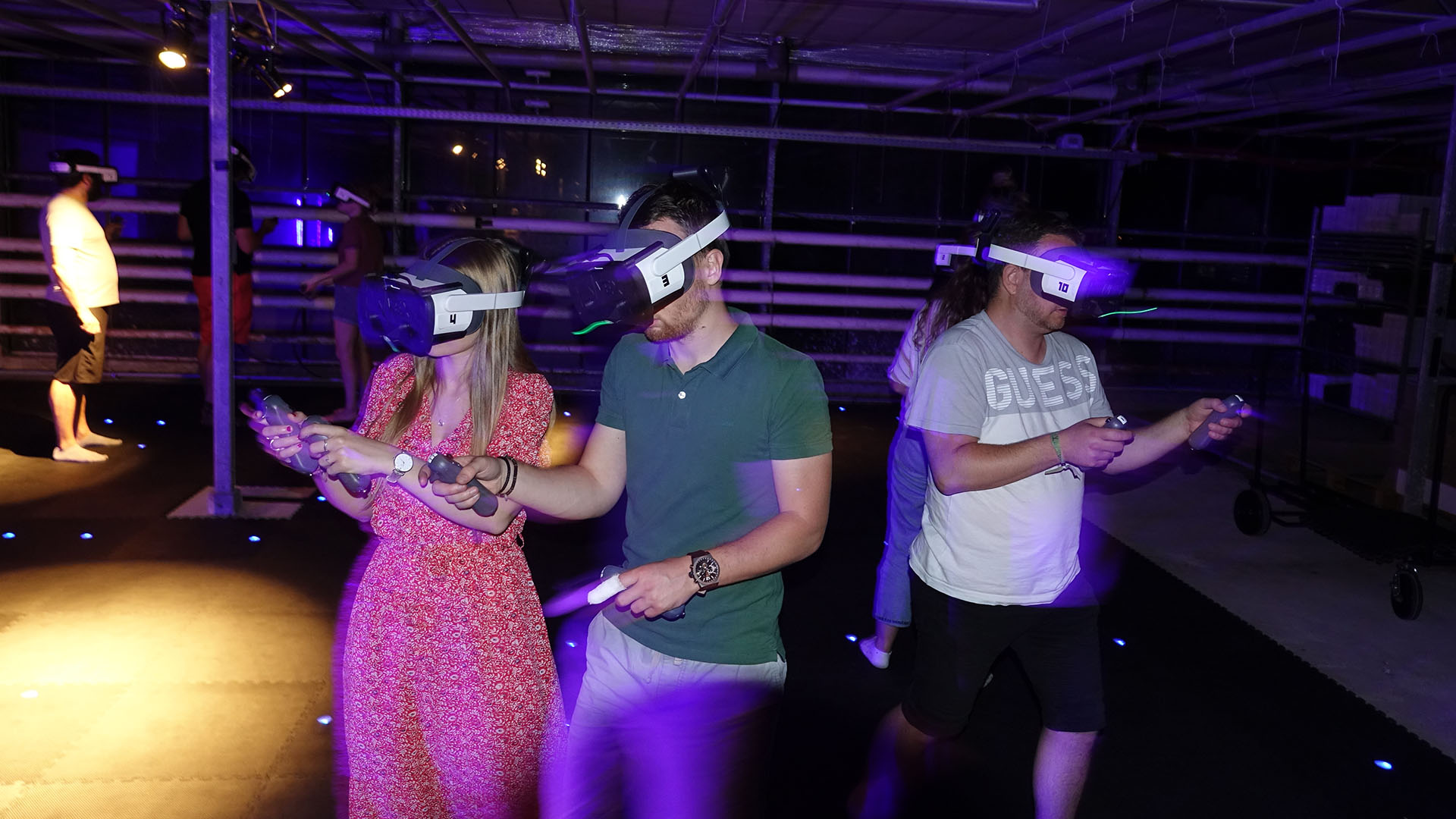 HIGH THROUGHPUT
Up to 120 players/hour

Adjustable time KIDS FRIENDLY
Trendy games

Lightweight gear TRUE TURNKEY
Easy to operate

Full service MODULAR
16 to 100 sqm

Columns & Pillars GREAT LIBRARY
Premium content

Exclusive games AFFORDABLE
High revenue

High throughput
Participate automatically in VEX's recurrent esports contest with provided prizes or create your own easily using the tools at your disposal.
VEX Esports is fully integrated with your customer's experience. Its promotion is handled by our software inside your venue and you can implement leader boards on your website. Your customers are automatically updated on their ranking in order to keep them engaged and foster repeat visitations.
YOUR VR ARENA ON THE MOVE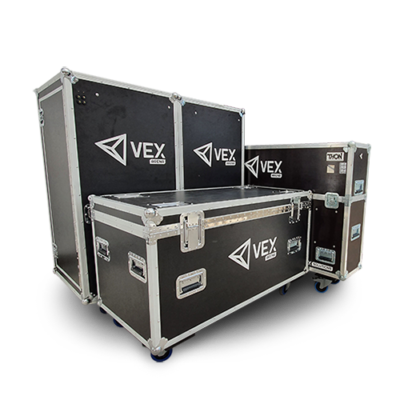 Do you want to cater to team buildings, private events, or trade shows?
Take your fully-featured VR Arena to your customers with the VEX Arena Mobile!
All the same features you expect of its location-based version are now available in a new package that enables safe transport, easy setup, and quick operation

NEXT-GENERATION EXPERIENCES
Transporting you to new worlds and immersive experiences, our diverse games are designed with replayability and fun at their core.
Play with your family, compete against your friends, or challenge players on the other side of the globe in our social and active games.
VEX Arena's catalog is growing every year with new & exclusive experiences. Take a look !