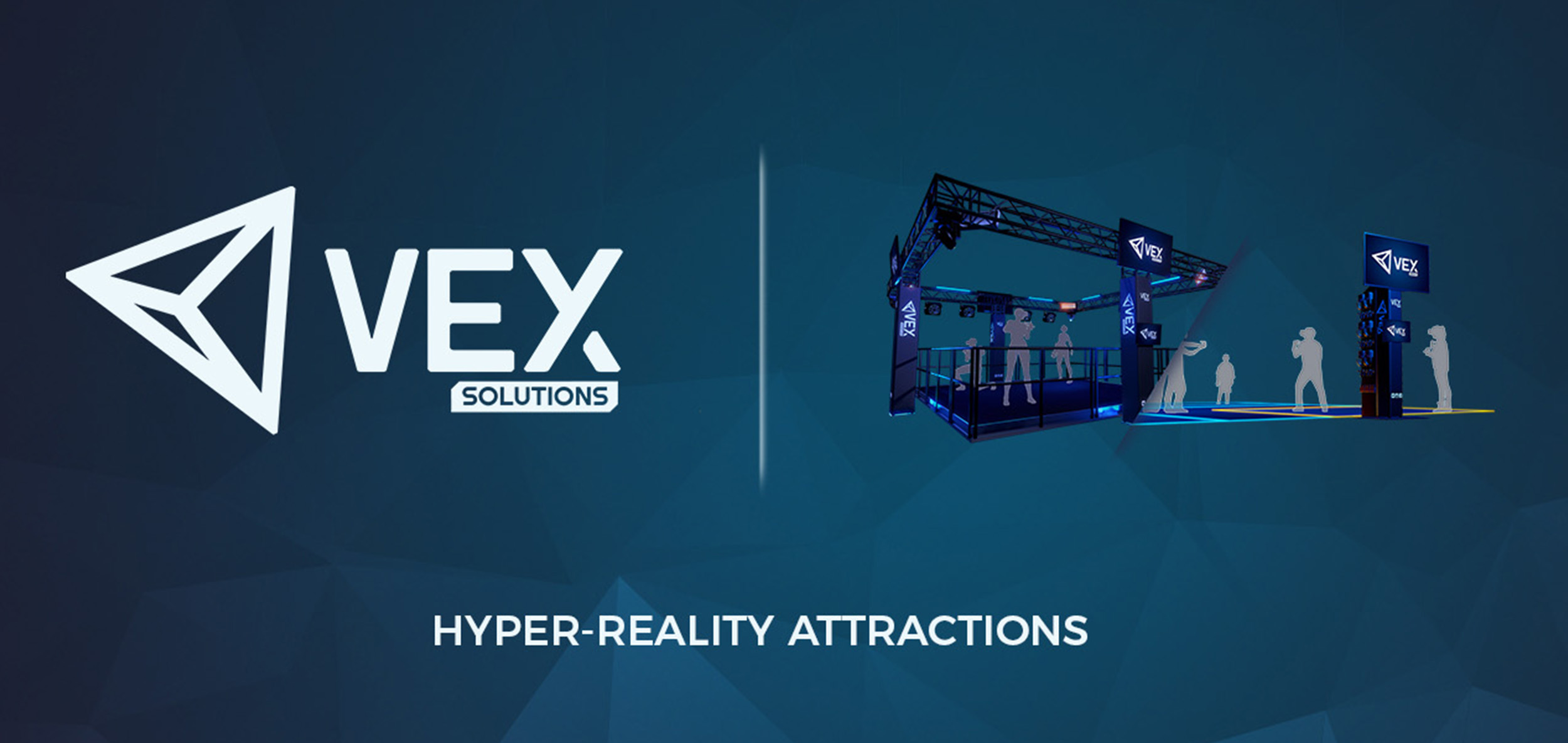 Why did VEX take the gamble of focusing on hyper-reality & free-roaming 6 years ago?
Virtual reality has evolved significantly in the past few years. It's no longer the same novel activity it was even a couple of years ago. Just like home gaming consoles replaced arcade games in the '80s, affordable standalone VR headsets are becoming common in households. Simply offering virtual reality alone is no longer enough to attract customers. Operators worldwide are gradually shifting towards experiences that cannot be replicated, particularly focusing on hyper-reality.

Hyper-reality takes entertainment to a whole new level. In addition to exploring amazing virtual worlds, you can now freely move within them, feel the environment through haptic feedback, and experience a sense of presence with hand recognition. Elements like wind, heat, and even scent enhance your senses. Furthermore, advanced attractions may include a vibrating platform, adding a new level of immersion and giving a completely new meaning to "shaking in your boots".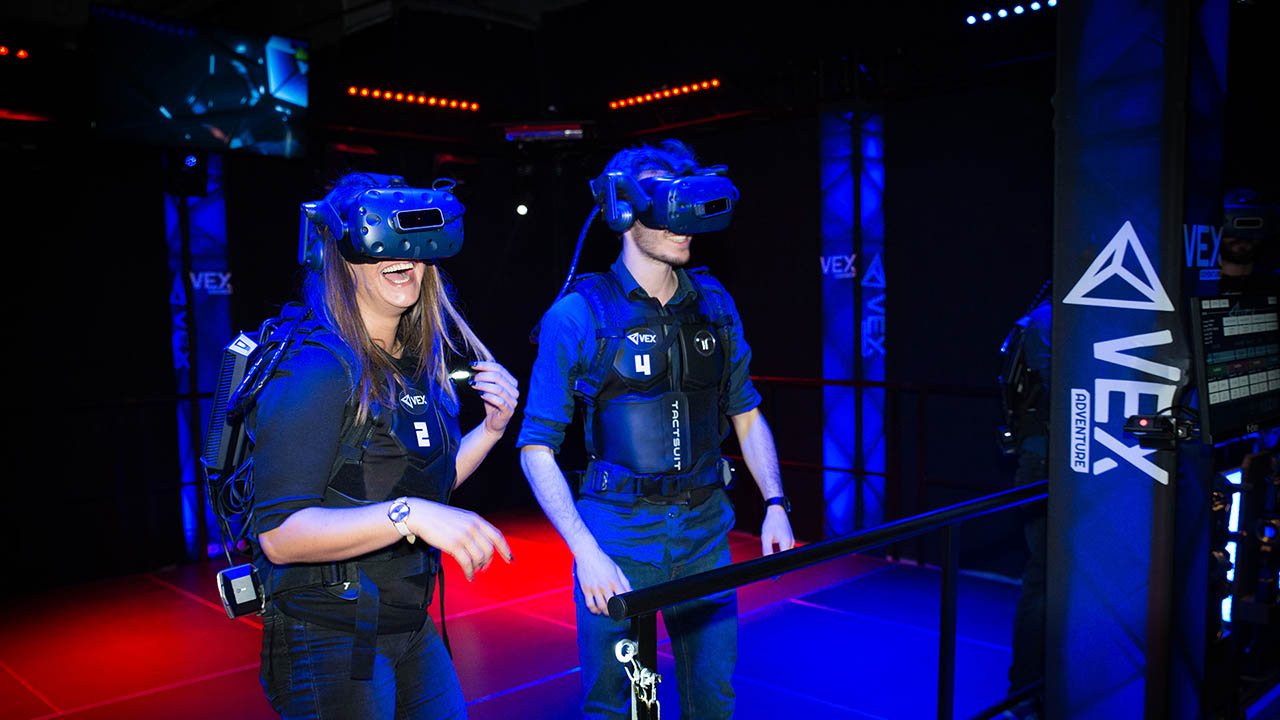 A successful implementation of hyper-reality attracts a fresh wave of customers who travel from farther away just to experience these unique adventures. In an arcade that offers the VEX-Abenteuer, over 65% of players trying it admitted they came to the venue specifically because of it. When asked about their main reason for visiting, the most common response was "the unique experience." The best part is that 40% of these players return to try the attraction again!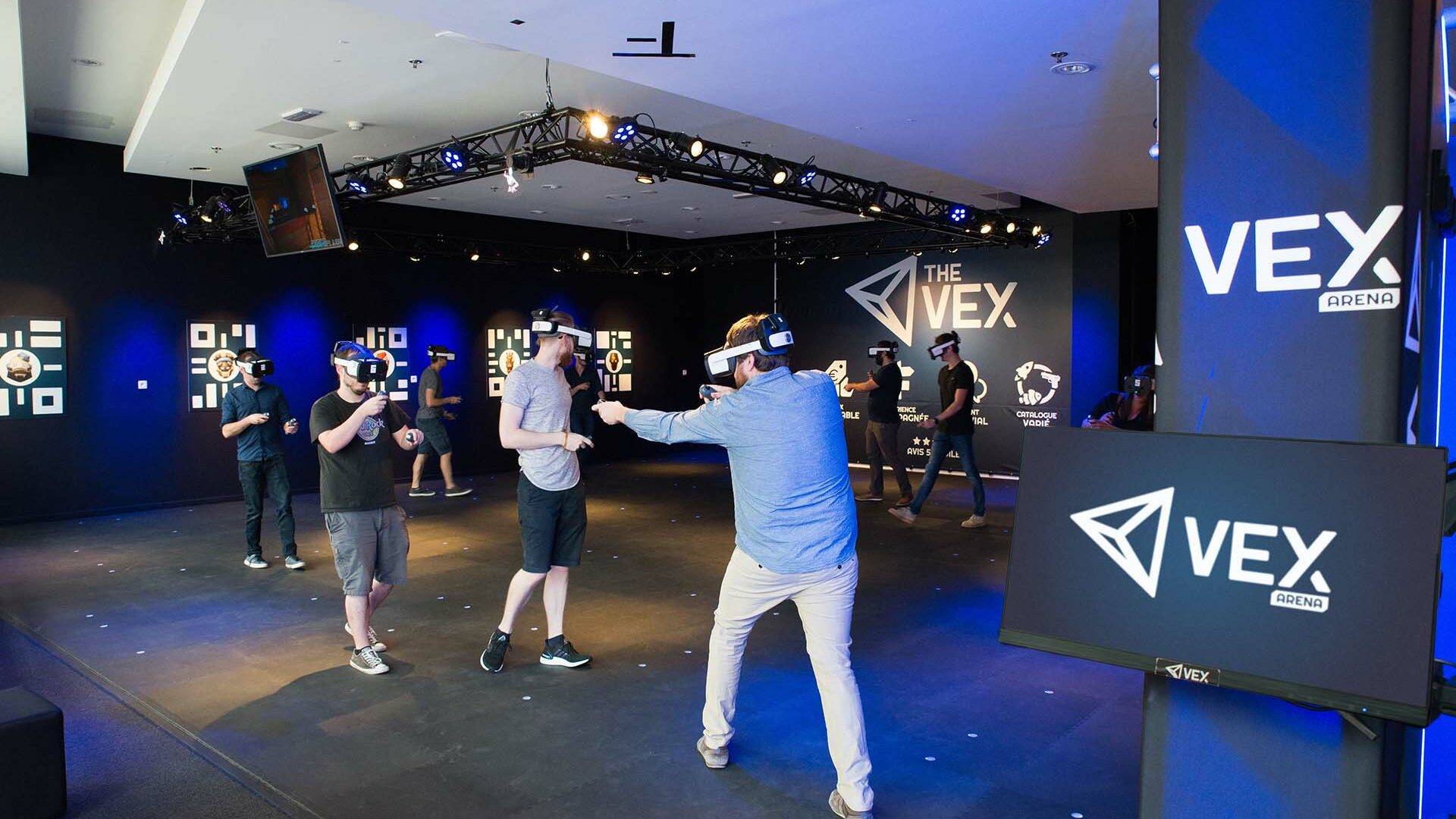 When we embarked on the VEX journey in 2017, our goal was always to provide customers with the best possible experience. Drawing from our experience as VR operators in our own center, we understood the needs of operators and the importance of a seamless experience. We knew from the beginning that the novelty of VR would fade over time, and the key to retaining player interest was to offer an experience they couldn't replicate at home. This is how the VEX Adventure and later the VEX Arena were born. Both hyper-reality attractions were designed specifically for location-based entertainment (LBE) usage, with durable hardware, useful automation, and thrilling sensations.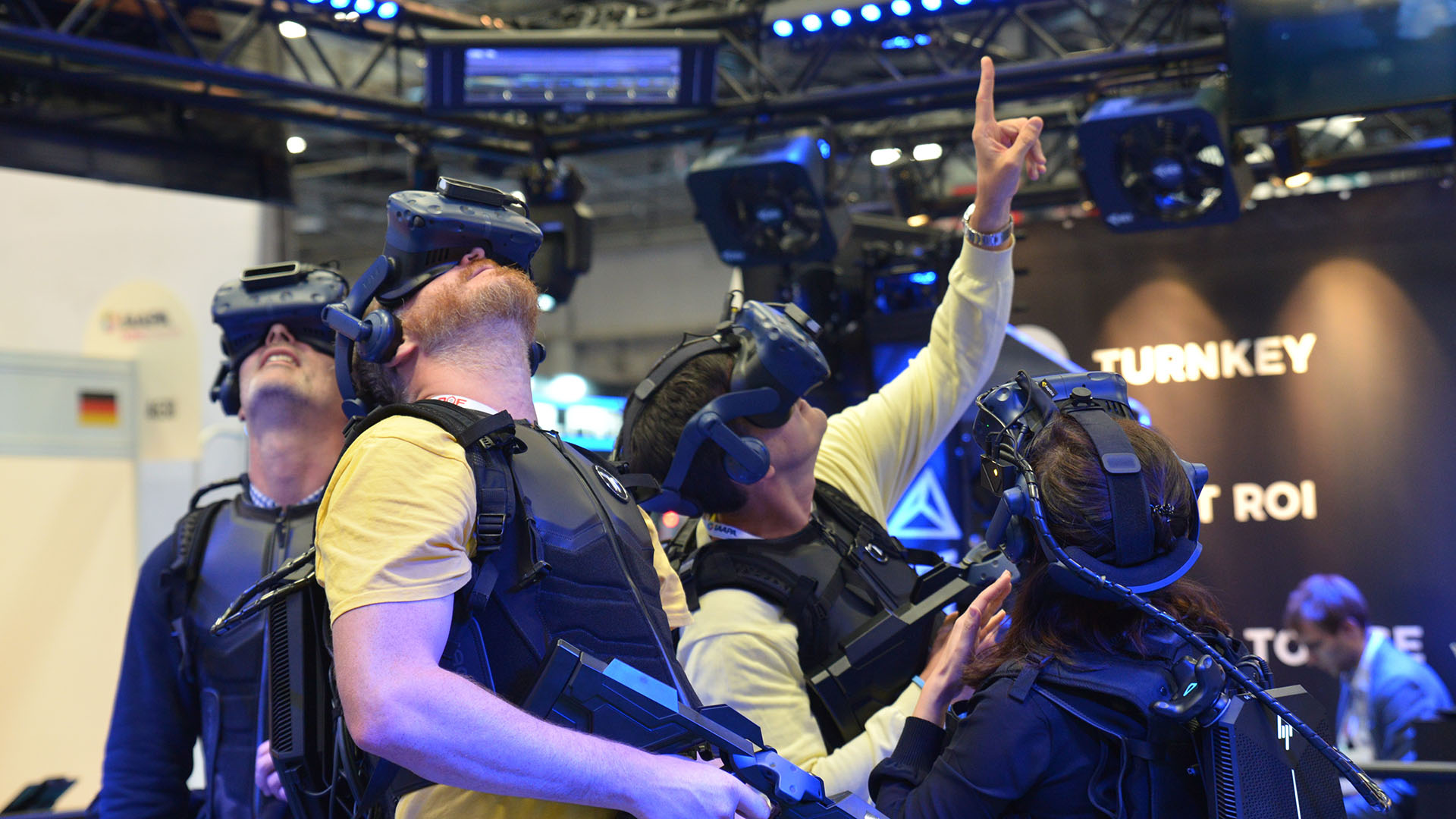 Now, we're proud to say that the gamble we took over six years ago has placed us at the forefront of a market that is steadily transitioning to provide customers with unparalleled experiences.
VEX remains committed to leading the LBE hyper-reality industry with our innovative attractions, and we invite you to join us on this exciting journey!
Start incorporating these experiences in your center today!
Get in touch with our team to learn more about our products.
Published on June 20th 2023