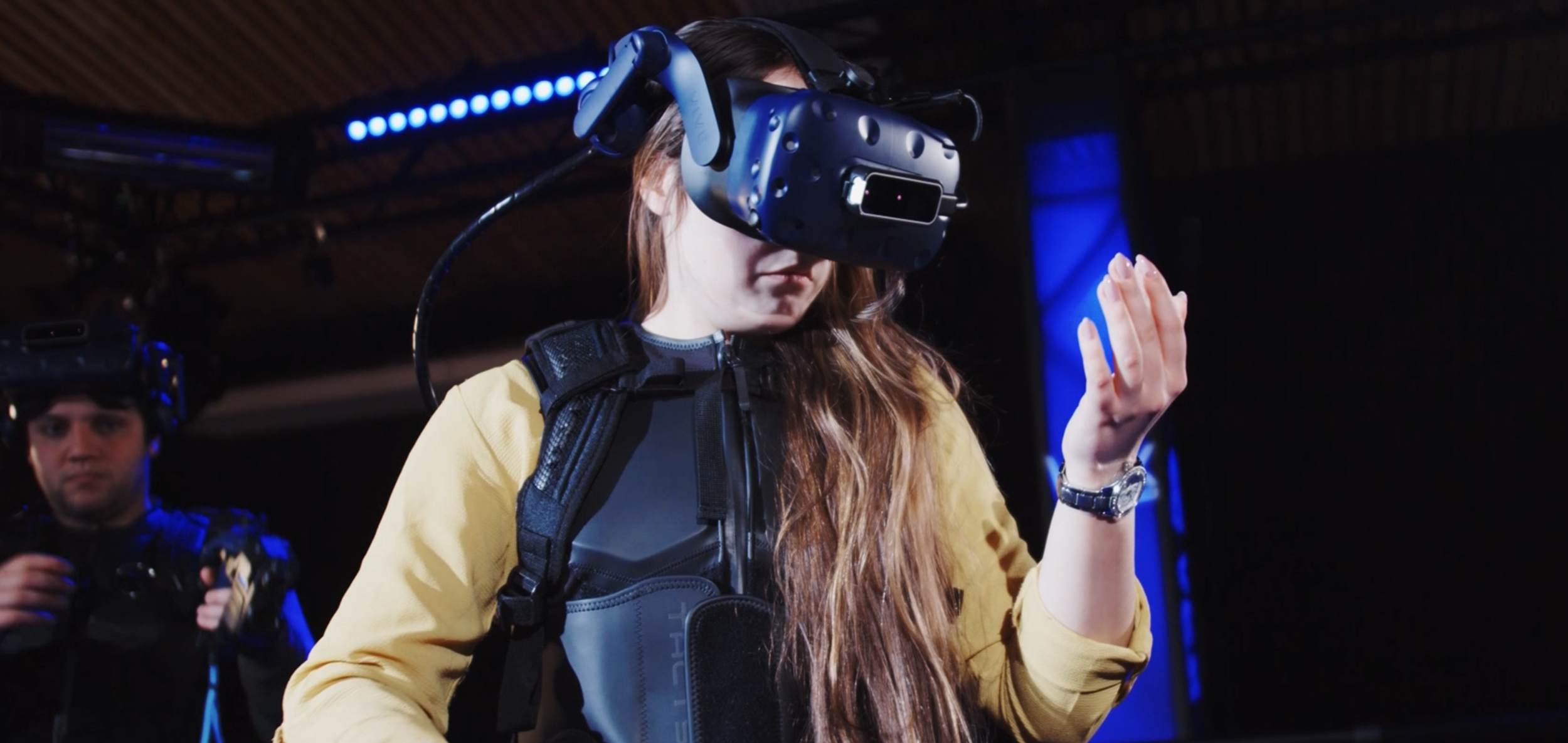 The five most common misconceptions about VR
You probably heard of VR a lot lately, it's been a hot topic for a few years and oftentimes people have been influenced by bad or old experiences in VR. The technology has evolved and those misconceptions about VR are mostly not applicable today, especially in a location-based environment.
It will make you sick
According to Dr. Thomas Stoffregen from the University of Minnesota, anywhere from 40 to 70% of people feel the incidence of motion sickness after only 15 minutes in VR. The biggest factor to take into account while talking about VR sickness is the motion. If your character is moving in the game but you stay static in real life (for example, if you are tethered to a PC) your internal ear might feel a disconnect between what it is sensing and what your eyes are seeing. It is these different signals that can make you dizzy, just like when you try to read in a moving car.
The best way to avoid this situation is by matching the movement in the virtual world with your movement in the real world. If you put on a backpack PC or simply use an untethered VR standalone headset, you will be able to explore in VR without the need to stay immobile in a small area, this technology is called free-roaming VR. VEX Solutions designs attractions that use these technologies and let you move around in your environment while providing a motion sickness-free experience.
VR doesn't make you sick, but bad VR content can.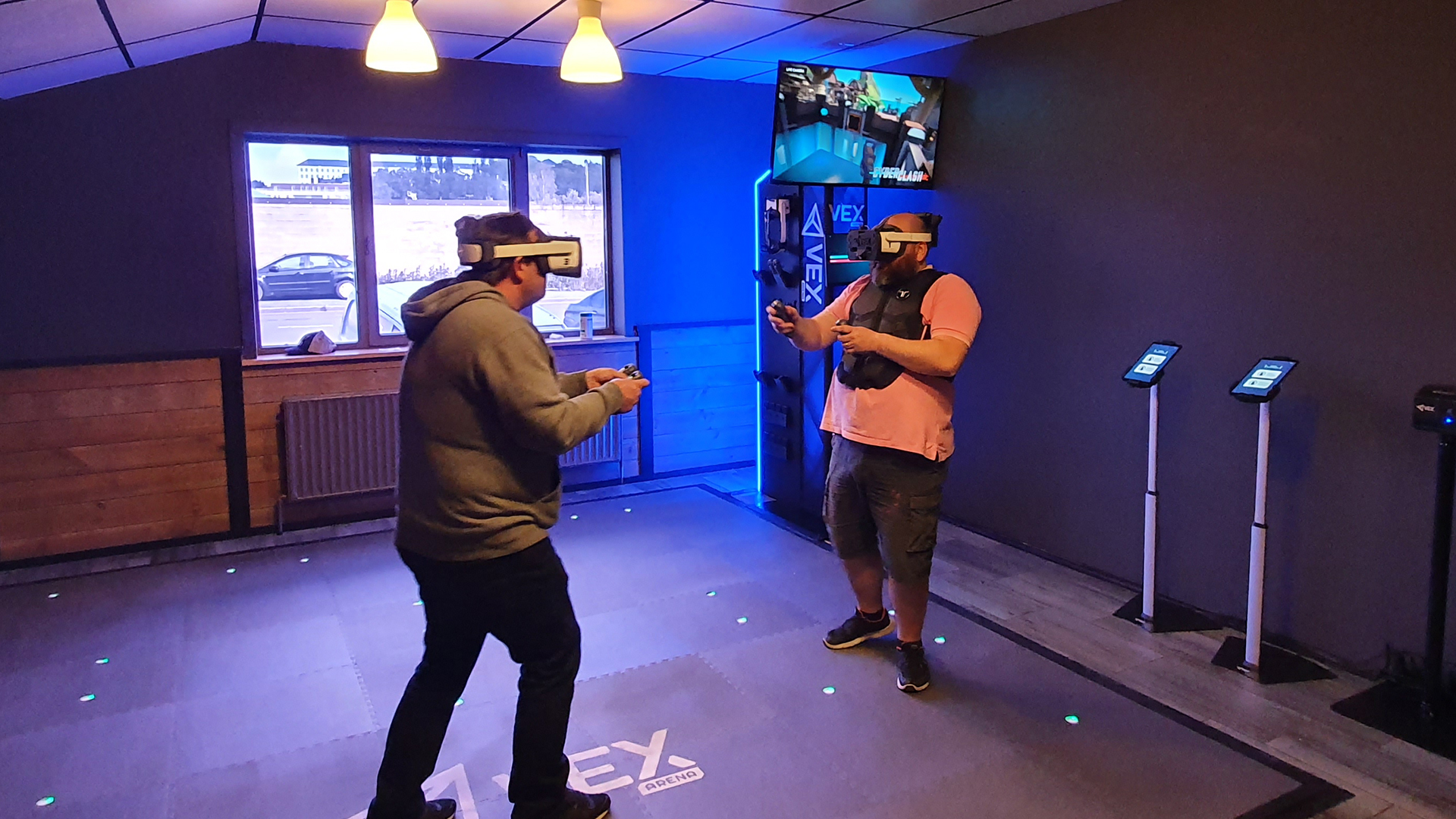 It is finicky
While there might be some truth to it when you are trying to set your own VR headset by yourself at home, you can now find turnkey attractions that answer the needs of operators around the world. You don't have to think about which cable goes where when the whole attraction is delivered, installed on location and ready to be operated right after.
Top VR attractions, including VEX's, put your controllers and headset in charge automatically while they're not in use, games are tailored-made to get players right in the action without losing time and, usually, the experiences will be easy to launch at the press of a touchscreen.
VR remains a high-tech technology, but turnkey solutions exist to simplify the life of operators.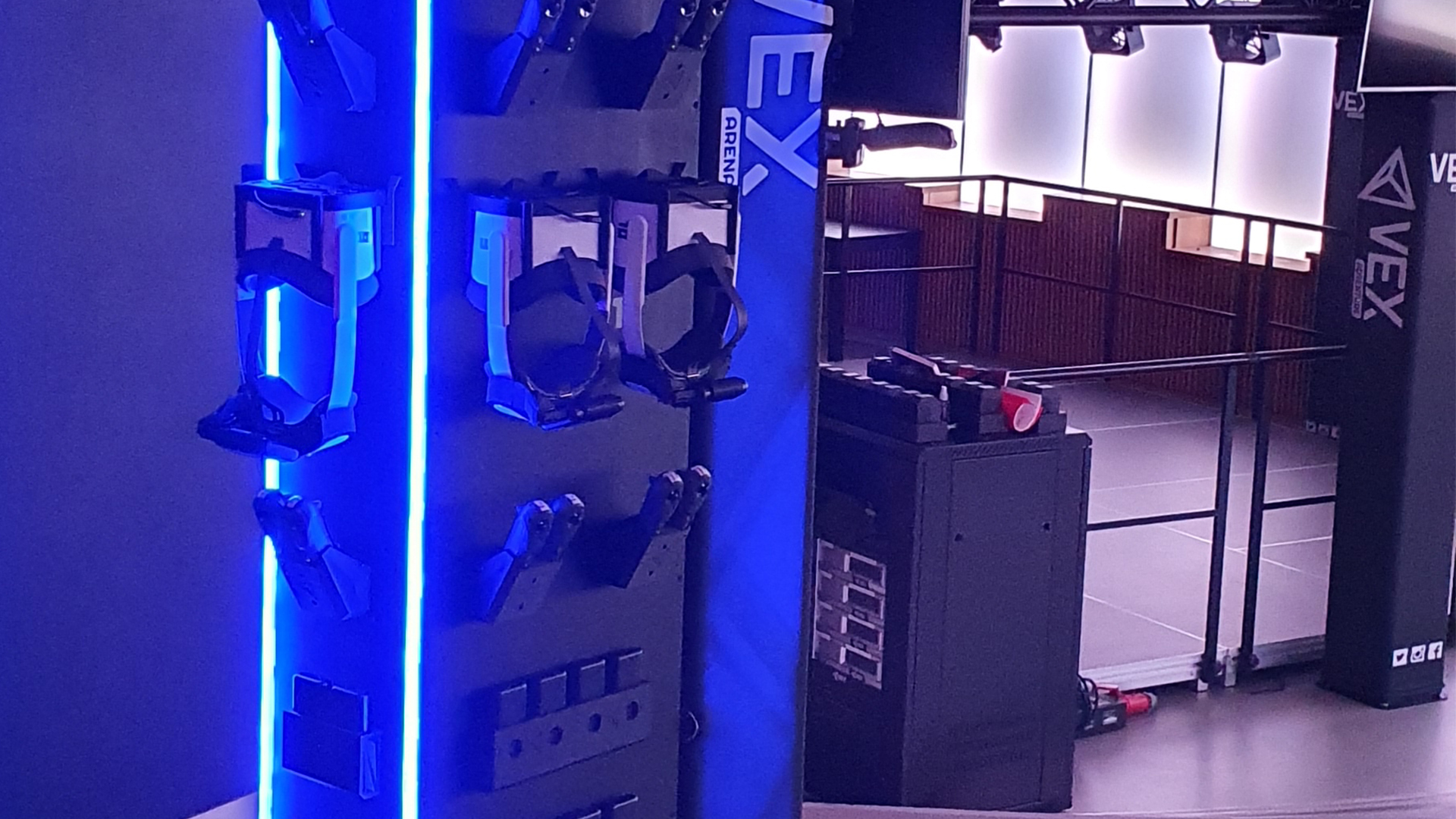 It has no replay value
VR is a completely new way to experience entertainment. While, before, you would be stuck with a laser game maze forever, with a VR attraction you can change it into a playground, a laser game, an escape room at the press of a button, the imagination is the limit.
Let's not kid ourselves, though, you will get customers that are simply curious about virtual reality to try it just once. It is our job, then, to make sure they come back. You can achieve that in multiple ways, you can provide unique high-quality experiences and bring new content regularly, this will attract customers all year long. Anchor attractions, like the VEX Adventure, are great for that. Or, you can decide to go for the addictive and competitive aspect. With competition, you get repeat plays simply because customers want to be the best and get better. With the competitive VEX Arena, game after game, you're trying to get the highest score like you would in an arcade machine.
With an infinite number of possible virtual worlds, VR allows great replayability.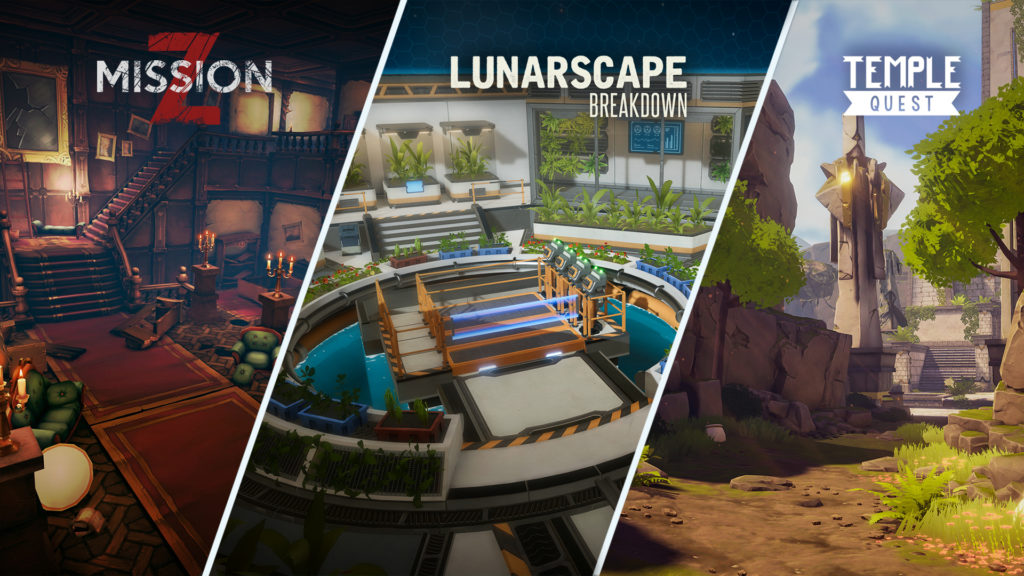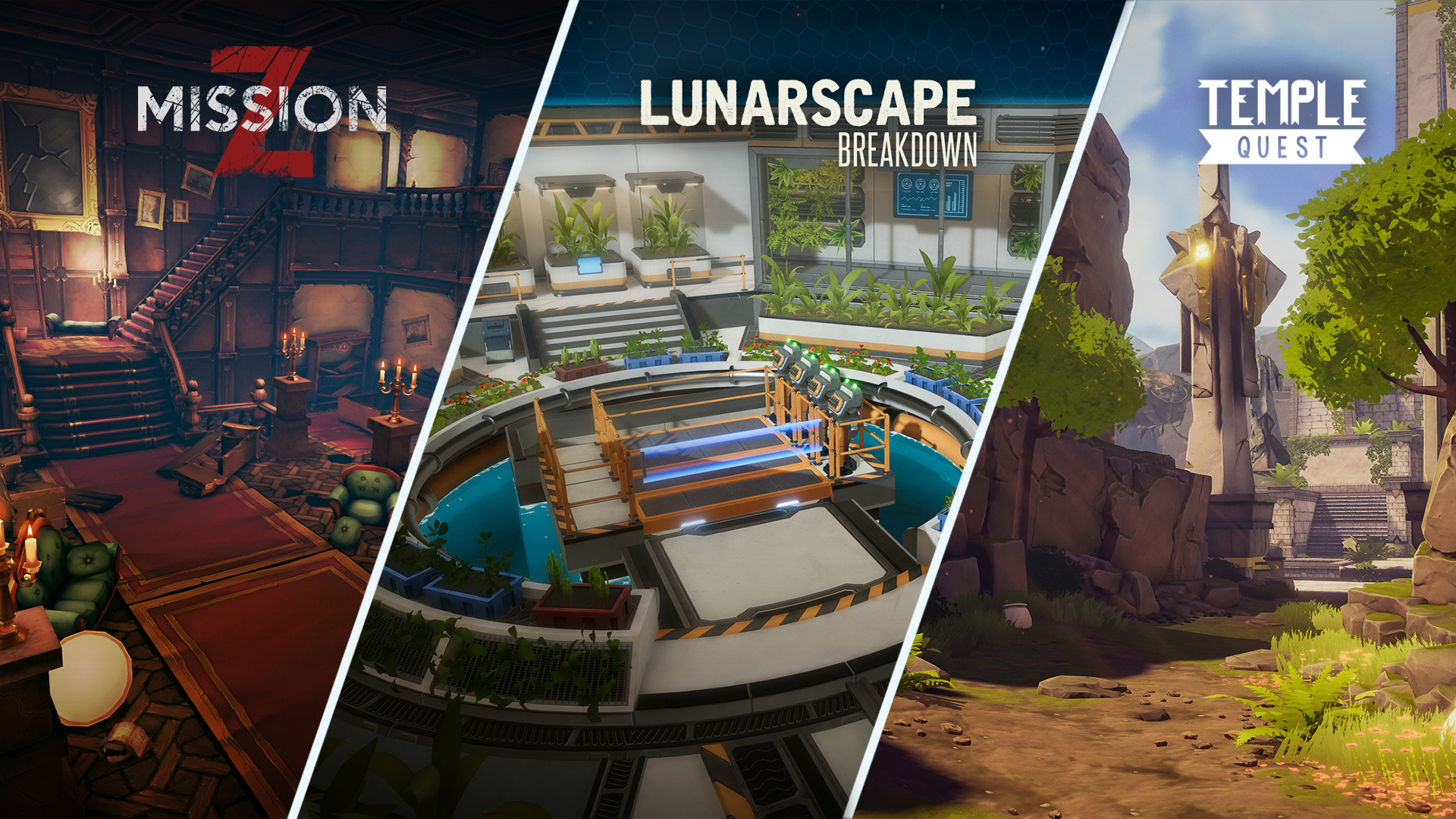 It takes a lot of space
While some attractions do require an absurd amount of space (3000+ ft²), there exist plenty of attractions that can fit in smaller locations. The first free-roaming VR attractions were trying to reproduce laser games on huge areas which led to a small revenue per square foot.
With VR, you can do way more with less space, you simply need to be smart about it. The VEX Adventure, for example, is the only compact free-roaming turnkey attraction that lets you take an elevator that, with a custom-made vibrating floor, actually feels like you're going up (or down!). With clever gameplay tricks you can make a small area way bigger in virtual reality and optimize your revenue per square foot.
It all depends on the selected attraction but there are very compact systems with high ROI/m² (ft²).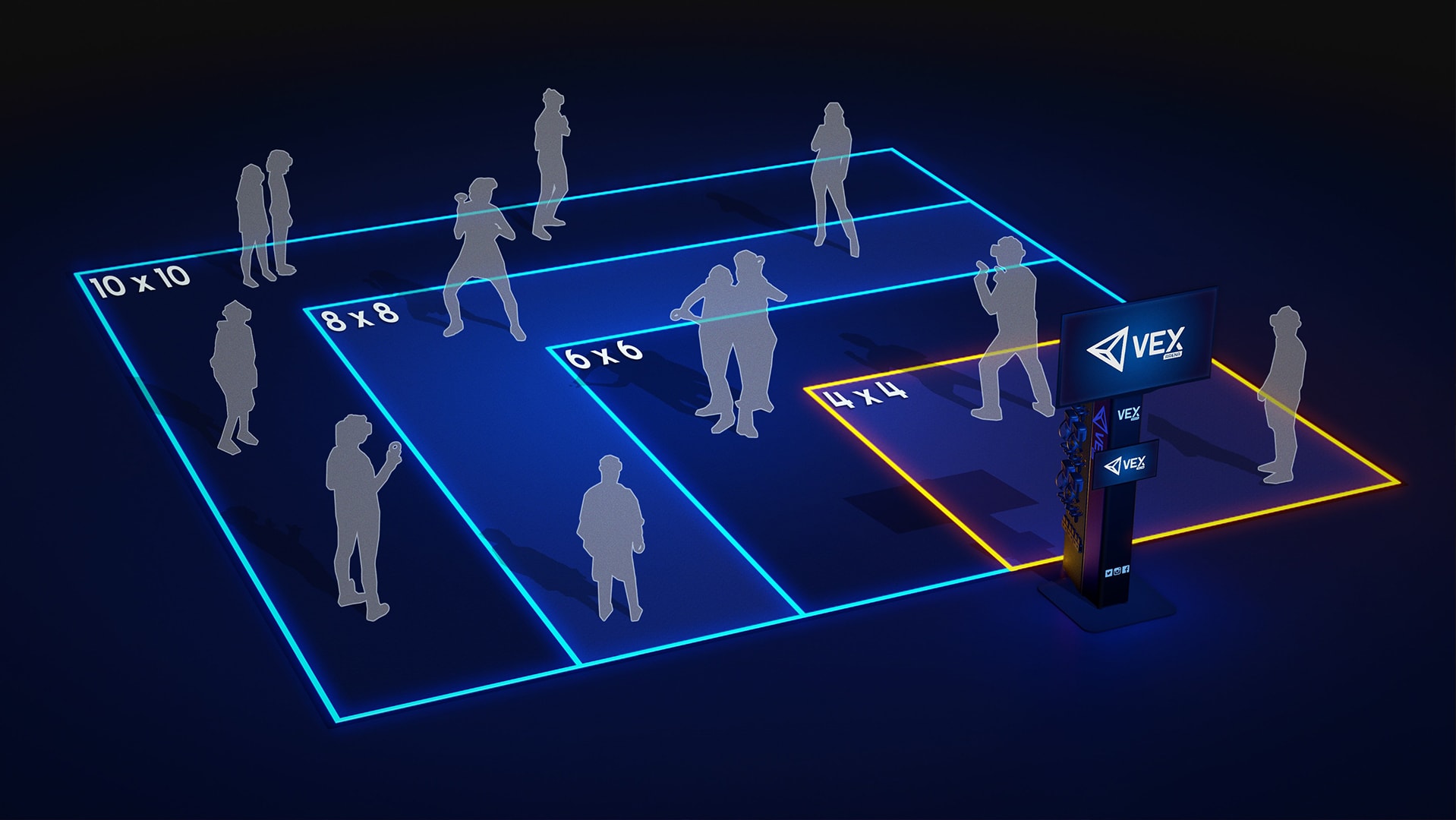 Classic VR is dead
Playing attached to a static computer has still its use. While the appeal for classic VR has recently been shadowed by the advent of free-roaming VR. It doesn't change the fact that the old way of doing things still makes revenue and will attract curious people coming into your center due to its lower price point.
We surveyed people coming out of a "Classic" VR Arcade and for 76% of them, this was their first VR experience. Actually, VEX Arcade is a great stepping stone for other, unique experiences in VR. Customers can get a feeling of what this new technology is about and will be more inclined to try the more evolved ones you have.
Although "classic VR" tends to age, it is still a profitable investment today.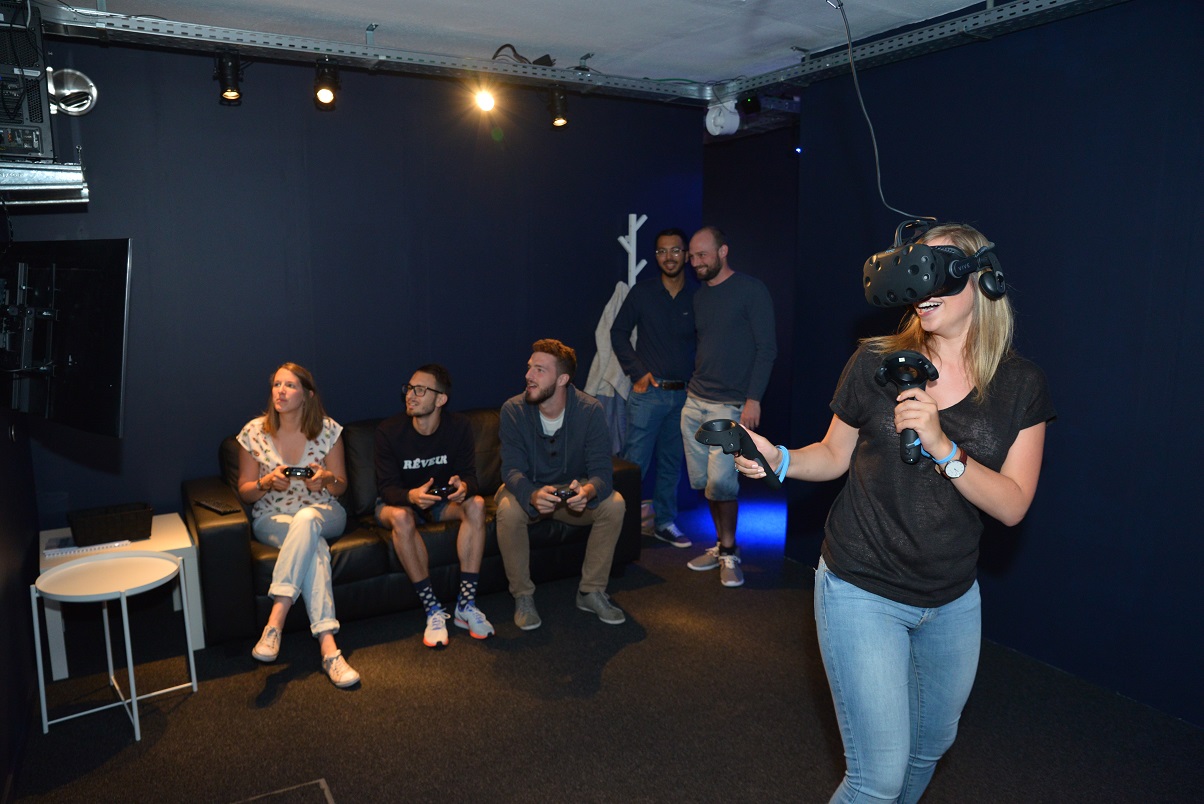 All in all, you can see that the technology and the VR attractions are at a point, now, where all those past misconceptions can be brushed off easily.
The importance lies in the choice of a great LBVR attraction.
Are you still on the fence about your potential VR investment? Talk to our team, get our brochure, and learn more about the VEX way!
Published on August 3rd 2020